The Year of Getting THings Together
I mentioned a few weeks ago how my friend and fellow author Michelle Lowe calls this The Year of the Suck. COVID-19. Civil unrest. Murder hornets. Economic depression.
I mean, she's right. There's a lot of crap to contend with. This year sucks!
However, it also might be a good time for you to follow a dream and take up a quest. Maybe for you that's creating a series of paintings. It could be changing how your home is organized.
For me, it's what I was going to be doing on my own anyway, but the changes in how I've had to live due to shelter-in-place and having to stay home most of the time have accelerated that. Yeah, for me, it's writing a novel.
Currently, I'm getting quickly through Bodacious Creed and the Jade Lake, the sequel to my well-received novel, Bodacious Creed: a Steampunk Zombie Western. And this year, I've found yet another helpful tool.
It's called The Hero's Journal.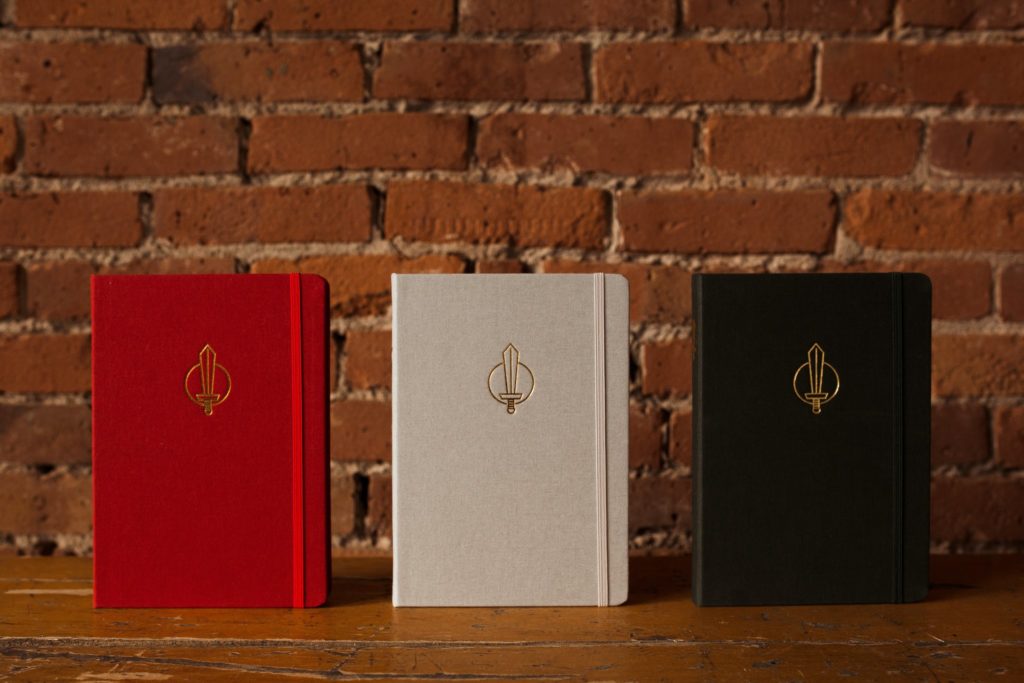 How to Use the Hero's Journal When Writing a Novel
This isn't the sort of journal where you write whatever's on your mind every day. No, it's more of a planner that turns a major goal into a quest.
I'm using mine to write Bodacious Creed and the Jade Lake. I actually have three of them right now, and I'm going to use the next two for, yep, my next two books.
The website for The Hero's Journal already does an excellent job of explaining how to use it, so I'll just give you all a taste here.
Let's start with the fact that the book is filled with cartoon fantasy art that you can color. In between writing scenes of my book, I've started coloring pages, which I find meditative. Here's how I colored the inside flap.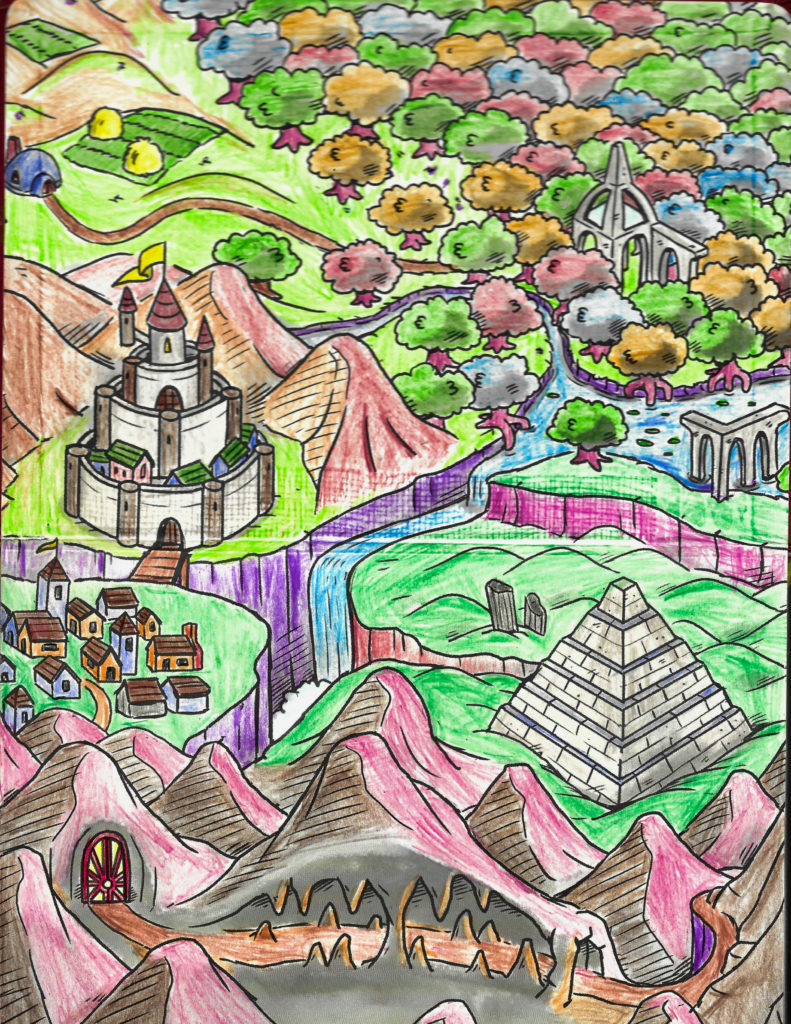 An early page explains the purpose of the journal.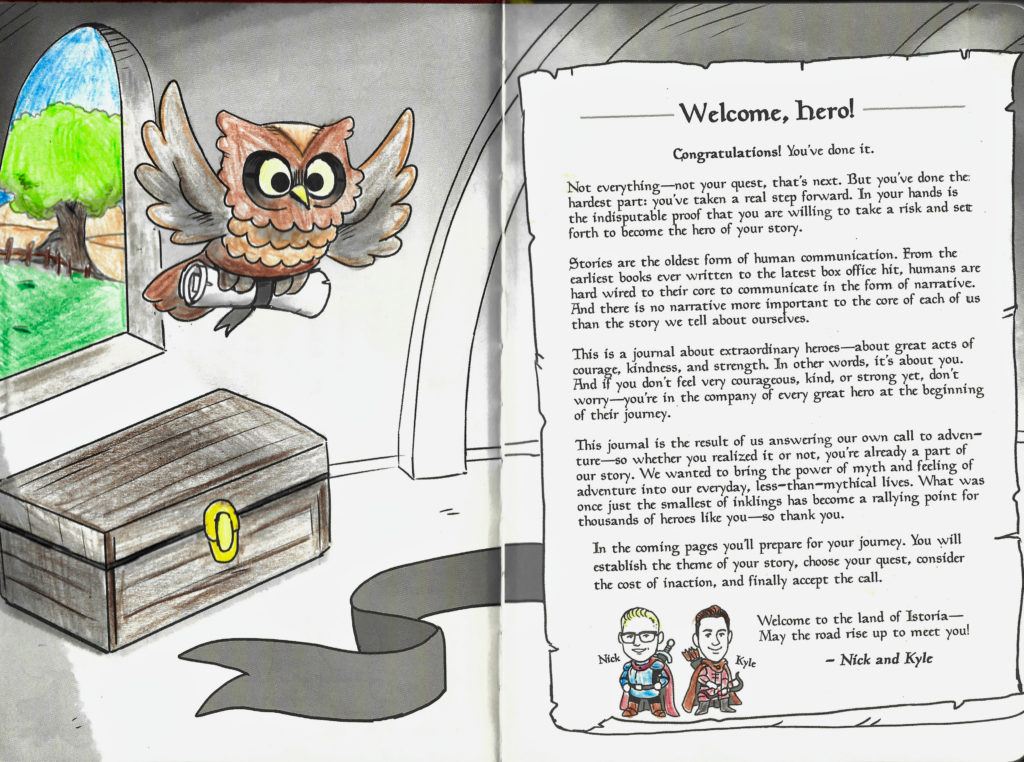 Once you've articulated what your quest is (the project you want to undertake) and you've accepted it, every day (or nearly) you write down what you plan to accomplish toward your goal. The journal is broken up into three acts with two pages of reflection in the middle of each.
That's all great, but you want to know how to use The Hero's Journal when writing a novel. How does that work?
In a word, perfectly. Here's how I'm doing it.
Act 1: First draft.
Act 2. Story revisions, alpha readers, and first wave of prose revisions.
Act 3: More revisions, beta readers, off to editor, get cover art, final revisions, and publication.
So you can get an idea of what each day looks like, here's the page I created yesterday, covering the work I got done.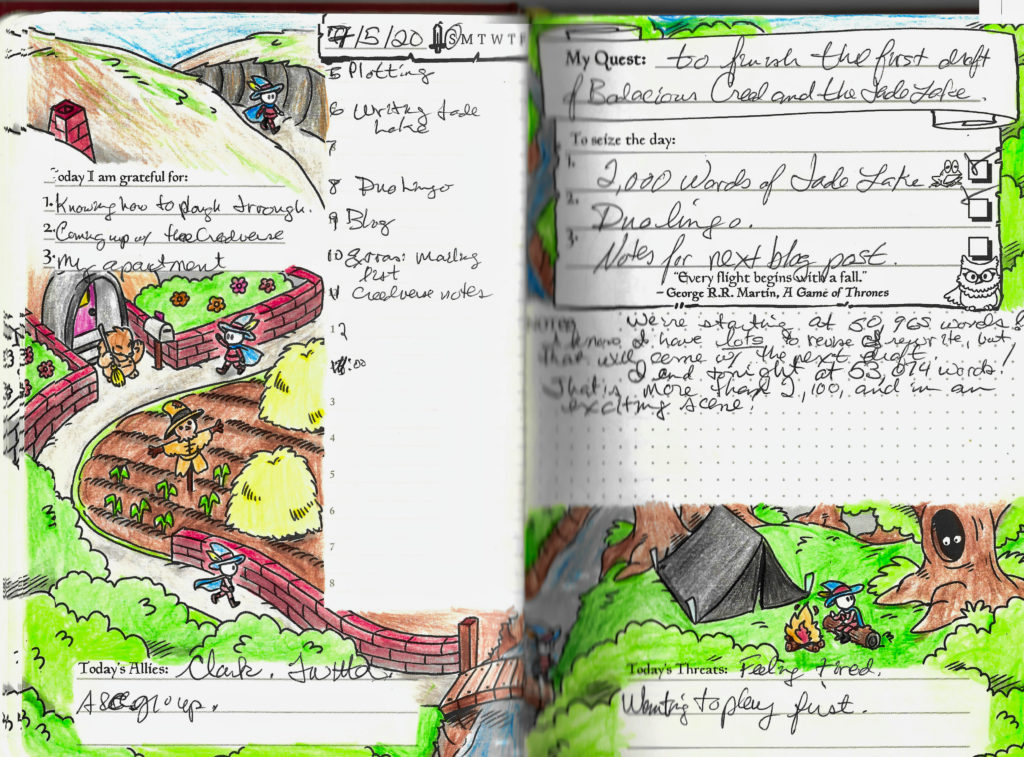 Since it was a Sunday and I didn't have other work to do, I even had time to color the page.
Perfect for Me, and Maybe for You
There are all sorts of great planners out there, but for my money, this one's the best for any creative goal.
The Hero's Journal is available in print on the company website for $40, and in digital format for $25. You can print the digital pages for daily use as well.
"The future belongs to those who prepare for it." — Malcolm X