San Diego Comic-Con (SDCC), an event that started modestly in 1970 as the Golden State Comic Book Convention, has since blossomed into a pop-culture juggernaut. This highly anticipated annual event has become a mecca for comic book enthusiasts, movie buffs, video game lovers, and pop culture aficionados from around the globe.
Comic-Con International: San Diego, to give it its full name, draws hundreds of thousands of attendees each year. They flood into the city, transforming the San Diego Convention Center into a vibrant hub of cosplay, comic books, and creativity.
I'm excited about Comic Con this year, as it's the first year I get to attend! I was invited to be a guest and on a Friday panel, "Welcome to the Weird West." Those of you who have read my books know that's an ideal panel for me. The panel is at 2:00 p.m. Friday, July 21, and we'll be signing autographs after.
Though I haven't gone to a Comic Con yet, I've done my research, and want to share that with all of you.
The Comic-Con Experience
Comic-Con is not just about comic books. It's about all sorts of geek genres and media. It covers novels, major and indie films, video games, cosplay, art, and so much more. You'll find anime, horror, fantasy, science fiction, and related genres througout the con.
Attendees can explore hundreds of stalls from comic book publishers, film studios, toy manufacturers, and other vendors selling an array of merchandise. From rare comic books and original artwork to one-of-a-kind collectibles and clothing, the Comic-Con exhibit hall is a collector's paradise.
One of the major draws of Comic-Con is its extensive schedule of panels, which cover a wide variety of topics and themes. If you attend this year (2023), please stop by the panel I'm on, "Welcome to the Weird West!"
I certainly plan to go through the list of panels and attend some others. They feature industry professionals including writers, artists, directors, and actors discussing their work, offering insights, and occasionally revealing exclusive news and previews. Whether you're a fan of mainstream superhero comics, indie graphic novels, blockbuster movies, cult TV shows, or video games, there's sure to be a panel that suits your interests.
Hollywood at Comic-Con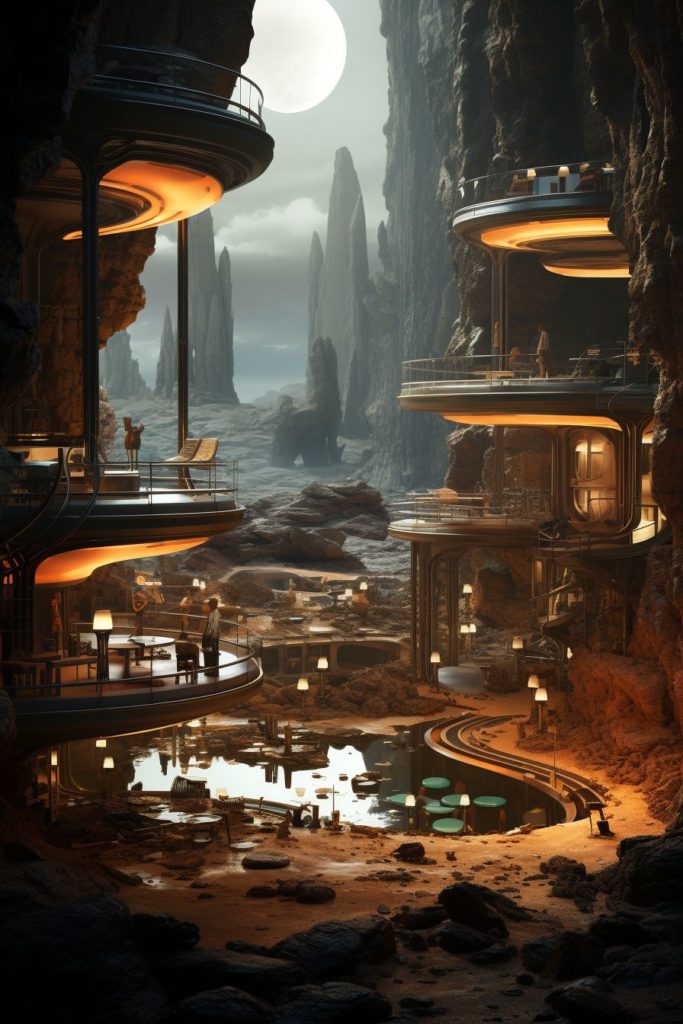 Over the years, Comic-Con has become a crucial stop on the promotional circuit for Hollywood. Major film and television studios use the convention as an opportunity to promote upcoming projects, often bringing star-studded casts along for panels and autograph signings. Attendees might find themselves in the same room as their favorite Hollywood stars or get a first glimpse of an anticipated movie trailer.
Cosplay and the Masquerade
Cosplay, short for "costume play," is another integral part of the Comic-Con experience. Attendees often spend months crafting elaborate costumes to show off their love for a particular character or franchise. The workmanship, creativity, and passion on display are truly astounding.
Every year, the best costumes are showcased during the Comic-Con Masquerade, a stage show and competition that's one of the convention's biggest highlights. It's not just about the costumes; many participants also incorporate skits and performances into their entries, making the Masquerade a spectacular event to watch.
The Impact of Comic-Con
Comic-Con is more than just an event; it's a celebration of fandom and creativity that has significant cultural and economic impacts. For the city of San Diego, the convention is a massive tourism boost, bringing in over $140 million each year.
But more importantly, Comic-Con provides a space for fans to come together, to share their passions, and to express themselves creatively. It's an opportunity for individuals from all walks of life to immerse themselves in the stories and characters they love, to meet the creators behind these works, and to be part of a wider community.
Today, San Diego Comic-Con stands as a testament to the enduring appeal and broadening scope of pop culture. From a small gathering of comic book fans, it has exploded into a vital nexus of media and fandom, offering attendees an unparalleled opportunity to dive headfirst into the worlds they love. If you have a passion for comics, film, television, or simply for incredible creativity, Comic-Con is an event that needs to be on your bucket list.
"If your culture doesn't like geeks, you are in real trouble." ~ Bill Gates.