Meet the Strong Women of the Creedverse
For those unfamiliar, the Creedverse is what I call the fictional world where my novel trilogy, The Adventures of Bodacious Creed, takes place. There will be additional series in this world. In fact, I'm writing a new Creedverse series currently: The Anna Lynn Chronicles.
The Creedverse is an alternate timeline where advanced technology began changing the world in the early 1870s. So far, the stories have taken place in a wild west version of my hometown of Santa Cruz, California, and San Francisco, California. I've done a lot of research and world building. In fact, my series bible on World Anvil, where I keep information about characters, settings, technology, and a whole lot more, is longer than 350,000 words already. That's a ton of information! Don't worry, though. The books are easy enough to follow.
So far, those novels are Bodacious Creed: a Steampunk Zombie Western, Bodacious Creed and the Jade Lake, and Bodacious Creed and the San Francisco Syndicate. The current novel-in-progress is Anna, Daughter of Creed.
Now that we have that brief explanation out of the way, let's get into what I'd like to share today. I'm highlighting three strong women in the Creedverse.
During the time of the Wild West, women lacked many rights they have today, and life could be tough. I write women the same way I write men: as individuals, as people. And, many have praised my portrayal of women, I'm happy to say. It probably helps that my mom is a strong person, and I've been close with lots of people of the female persuasion my entire life.
So, let's get to these characters!
Anna Boyd: The Inventive Genius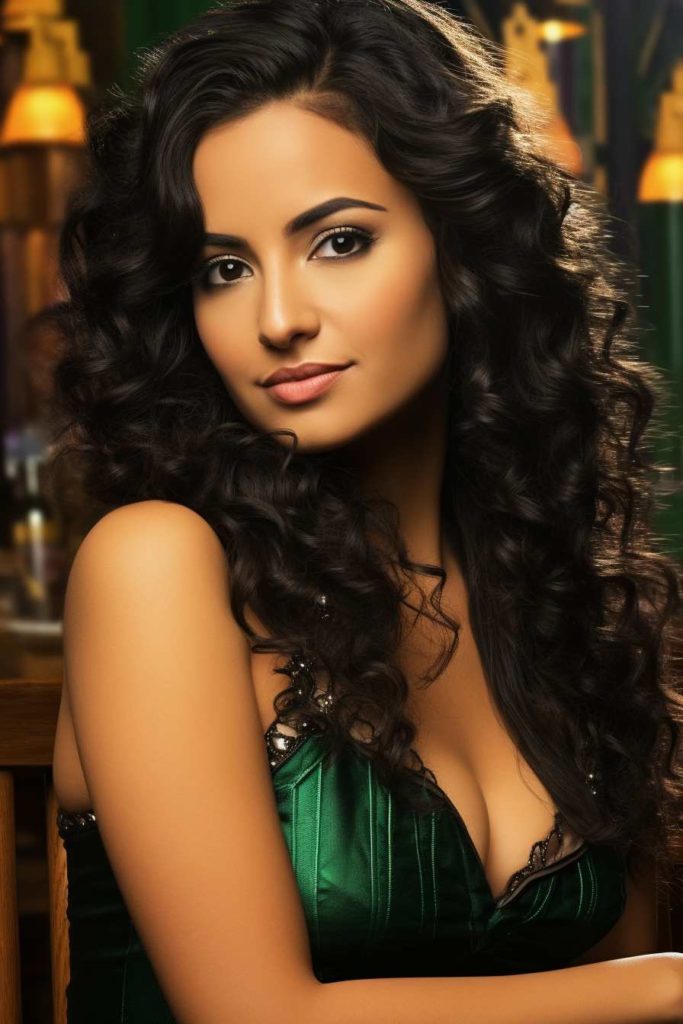 Anna Lynn Boyd is one of the prime movers of the Creedverse. She's the daughter of James Creed, also known as Bodacious Creed, the protagonist of The Adventures of Bodacious Creed.
Anna is a brilliant inventor who overcame a tough childhood. Raised by her aunt and uncle, who faked her death and convinced her father that she was gone, Anna left home when she learned of this, at age 16, to cross the United States from Virginia to California, working as a fix-it person. Eventually, she settled in Santa Cruz. There, after a lot of research, she created an amazing new material called celestium alloy. However, she was broke and at the time, the only work she could find, at age 17, was as a prostitute at a local brothel. Fortunately, the place was decent and the madam better than most.
Once she had her celestium alloy material drawing in power from the luminiferous ether, Anna shared her work with local mogul and technology pioneer Miles Morgan. She was savvy enough to get a contract that would make her rich. She left the prostitution business and went to work for Morgan. Her celestium alloy revolutionized steam engines and industrial tech.
But Anna's not all about gadgets. She also cares about people. Returning to public life in 1875, she transformed her old workplace, the House of Amber Doves, into a brothel that was much more fair and protective of the women working there.
In 1876, when her father came to town and was shot, she found a way to bring her him back to life using her celestium alloy. While she may not be famous in the novels (yet), Anna's impact on the Creedverse is undeniable.
Heidi Nelsen: The Community Anchor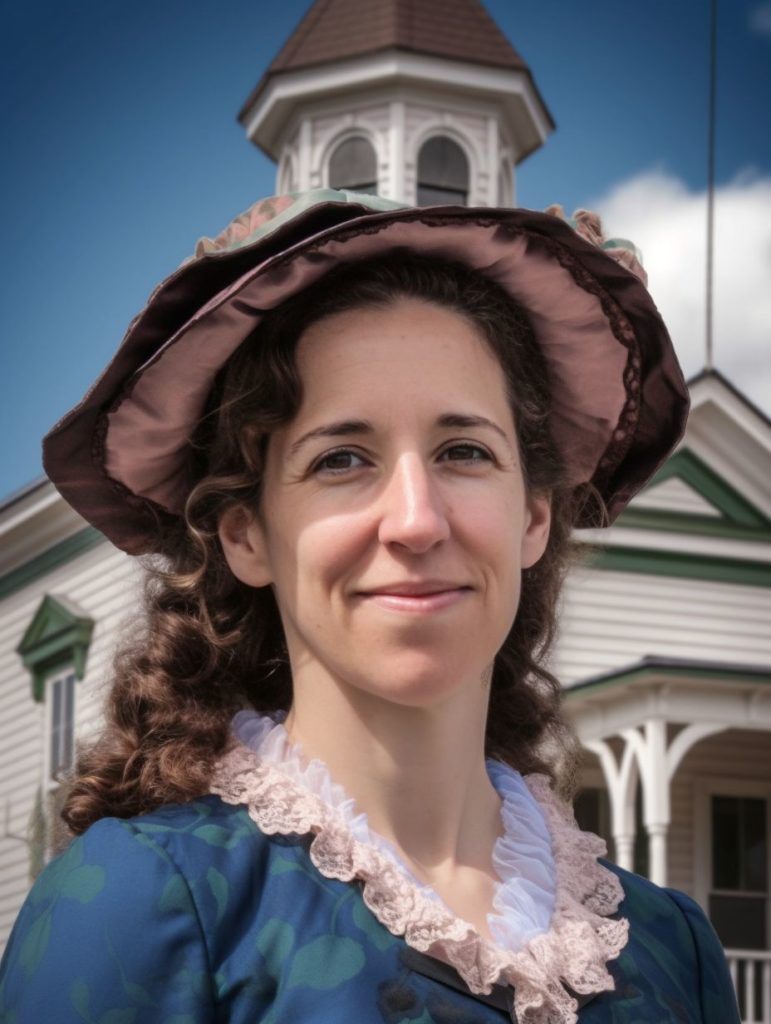 Now, we move to a very different person, Heidi Nelsen. Since James Creed is the protagonist of the first trilogy, all the women mentioned here have a close connection with him.
Heidi represents the kind-hearted Christian soul of Santa Cruz. However, her religiosity cuts both ways. She has good intentions, but is judgmental of Anna and the sex work business in the area. Keep in mind that back then, there were far fewer women than men, and prostitution allowed men to enjoy companionship they might not otherwise.
Originally from Savannah, Georgia, Heidi spent time living with her husband, Bennet Nelsen, in Texas, where Bennet and Creed were U.S. Marshals working together. Before Ben and Heidi were ever a couple, she had a romantic relationship with Creed. After that fell apart, she ended up with Ben. Later, Nelsen was stationed in Santa Cruz.
Heidi is deeply involved in her local church and always lends a hand in the community. When James Creed came back to life, thanks to Anna, Heidi gave him a place to stay. In time, Heidi accepted that Anna had saved Creed and came to be more tolerant.
Heidi's legacy of kindness and community service endures.
Selena Moreno: The Jack-of-All-Trades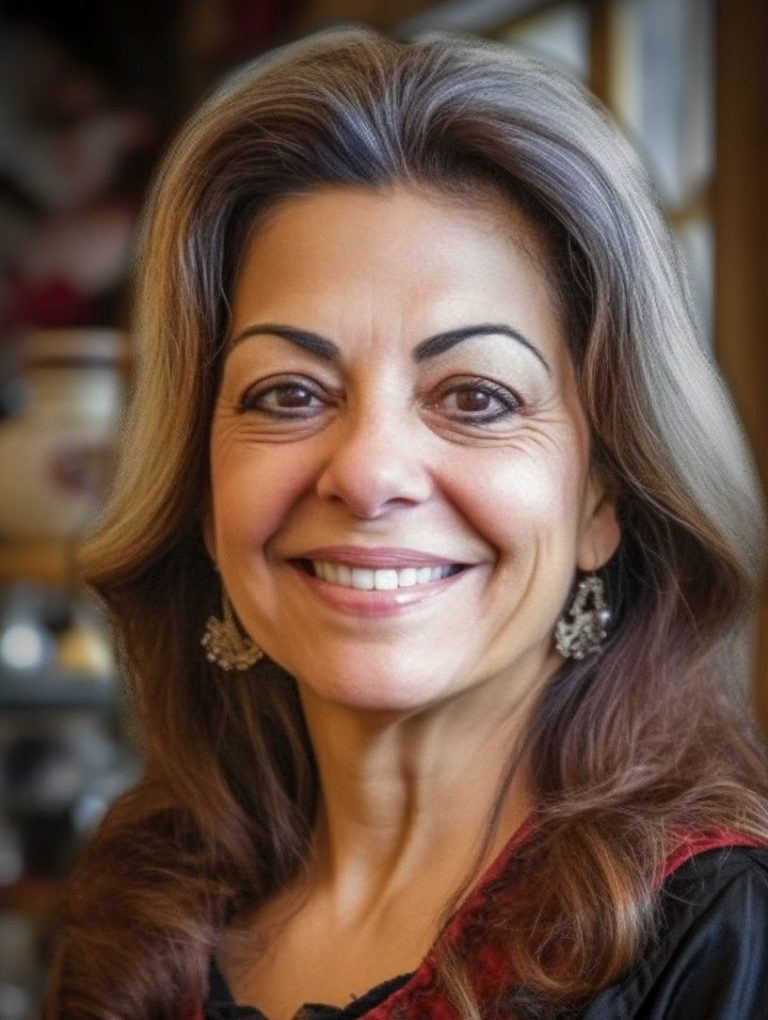 While I introduced Anna and Heidi in Bodacious Creed: a Steampunk Zombie Western, Selena first appears in the sequel, Bodacious Creed and the Jade Lake. Señora Moreno is one of the few female members of the fraternal organization E. Clampus Vitus in San Francisco, a group that Creed gets involved with, and who help him solve some tough crimes.
Selena is a nurse, a skilled markswoman, and even runs a bakery. Born in Mexico, Selena lives in San Francisco with her husband Guillermo and other members of their chapter of E. Clampus Vitus, the Brotherhood of the Golden Cog. She's participated in risky missions and is both caring and courageous. Creed regards Selena, who is in her mid-sixties, as the sister he never had.
Back to the Creedverse
So there you have it—three strong women, each remarkable in her own way. Anna is a technical genius; Heidi's strength is her kindness and dedication to the community; and Selena is brave, supportive, and multi-talented. All three know James Creed and contribute in unique ways to the tapestry of the Creedverse.
So, the Creedverse isn't just about steampunk gadgets and thrilling adventures. It's also home to complex and unique characters, including these three women. They show that heroism, strength, and femininity can come in many forms. I think that makes the Creedverse a richer, more interesting place.
"I am not free while any woman is unfree, even when her shackles are very different from my own." ~ Audre Lorde