Writing a novel, especially for the first time, is a huge endeavor. Many, maybe most, novelists wrote their first books with little instruction, figuring it out as they went. That was me more than thirty years ago. That first novel will probably be mediocre at best, and that's all right. It takes a lot of work to get good at anything.
A course in novel-writing can help you avoid major pitfalls. In fact, even if you've been writing for a long time, a good class can teach you things you missed along the way.
My Favorite Novel Writing Class
The online course I'm about to tell you about is fantastic. Yes, this is a review, and typically I'd put my conclusion closer to the end. I found this class so helpful I think it's important to say that before moving on.
The course, Write a Great Novel, is taught by prolific author Russell Nohelty and is available on his site, The Complete Creative. One of the best things about the class is that it's free.
What's In the Course
Write a Great Novel takes you through all the most important aspects of creating a novel, from beginning to end. It includes:
Culling ideas. This is all about gathering your story ideas in one place and looking at them periodically. Learn to combine and develop your best ideas so you always have something to write about.

Characters. Learn what makes a great main character, villain, and ancillary or supporting character. The course also includes a helpful comparison between video games and novels and distinguishes between non-player characters (NPCS) and bosses.

Setting and worldbuilding. Russell talks about how these fit into a novel and how the setting needs to challenge the main character every step of the way.

Avoiding data dumps. There are some simple ways to avoid massive data dumps by layering in the extra information readers need to know. Master this and you'll keep your story flowing.

Structure. Russell describes a fractal structure for novels where not only does the overall story builds up to a climax, but so does each scene. He covers pantsing, plotting, and doing something in between. He also shares an excellent beat sheet that can keep your book on track.
He covers getting that first draft done, effective editing, formatting, and acquiring a great cover. Finally, you'll learn the importance of the right mindset and staying dedicated.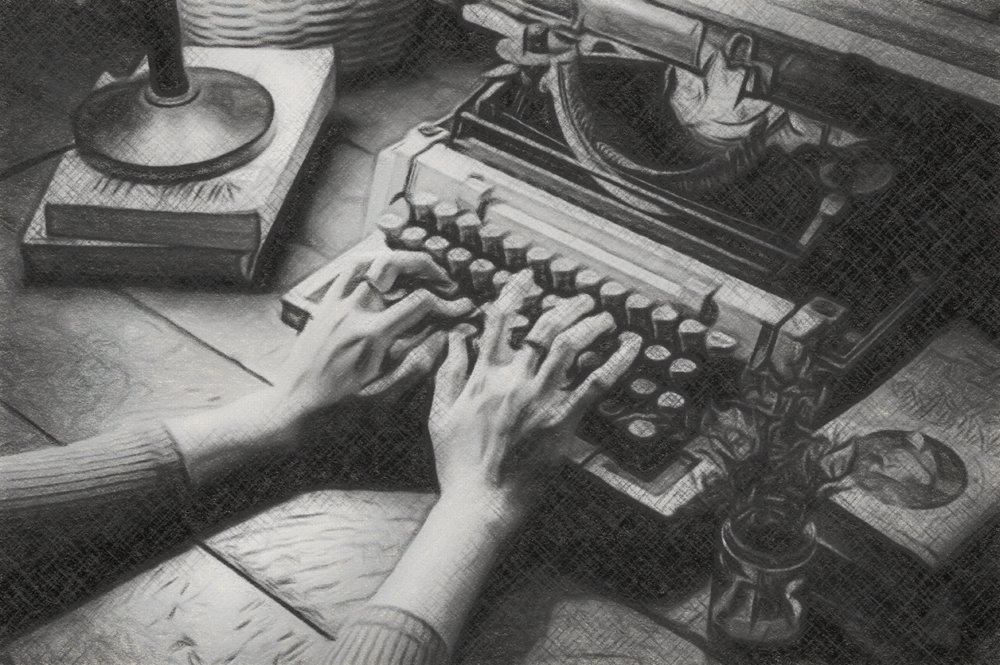 My Experience with Write a Great Novel
I came into this course already an experienced author. However, it generally took me at least a couple of years to write a novel. I'd get stuck, a lot. My story-writing instincts would lead me to the right path, and people have loved my books. Yet I wanted to be able to get my books done more quickly.
The most helpful thing I learned in this course was just that. After meeting Russell at Pasadena Comic-Con in January and subsequently taking this course, I wrote the first draft of my new book, Bodacious Creed and the Jade Lake, in less than six months. Most of that was during the last two months of that period! Now, I have a method that will allow me to write the first draft of the next novel even faster, probably in two to three months.
Editing comes next, and I'll be able to do that quickly as well, polishing and improving the story until it's ready for the final edit. I should be able to write two to three books a year going forward, even with my full-time job. My readers won't have to wait long for sequels and will remain excited about my stories.
And this course is free!
Signing Up
I encourage you, whether you'd like to start your first novel or you're already experienced, to sign up for Write a Great Novel. You're bound to learn something that will help you improve your craft.
Russell teaches other courses on the site as well. Most cost a bit, and I'll review courses I've taken in future blog posts. Again, Write a Great Novel is free. It's about five hours of densely packed information that can make a big difference in your writing, and you have nothing to lose by taking it.
If you have any questions, let me know in the comments below!
Also, if you'd like to know when I put up a new post or have exciting news, sign up for my newsletter. The form is at the top of the right sidebar. You'll also get my short story, The Obstructed Engine, which is a prequel to my novel series, The Adventures of Bodacious Creed, and after a few days a special offer.
"At the end of Slaughterhouse-Five… I had a shutting-off feeling… that I had done what I was supposed to do and everything was OK." ~ Kurt Vonnegut