Indie Author Day at Anaheim Central Library
Today, I had the honor of participating in Indie Author Day hosted by Central Library in Anaheim. This event combined educational panels, networking, and the joy of connecting with readers and fellow authors.
Starting the Day
The event kicked off for me and my son at 9:30 when I brought the books in my trilogy, The Adventures of Bodacious Creed, to the contracted bookseller, Mystery Ink. They played an integral role in connecting authors with readers. It's always a pleasure to see a new reader walk away with one of my books, and signing a copy for an enthusiastic gentleman half-way through the event was a highlight for me.
My Panel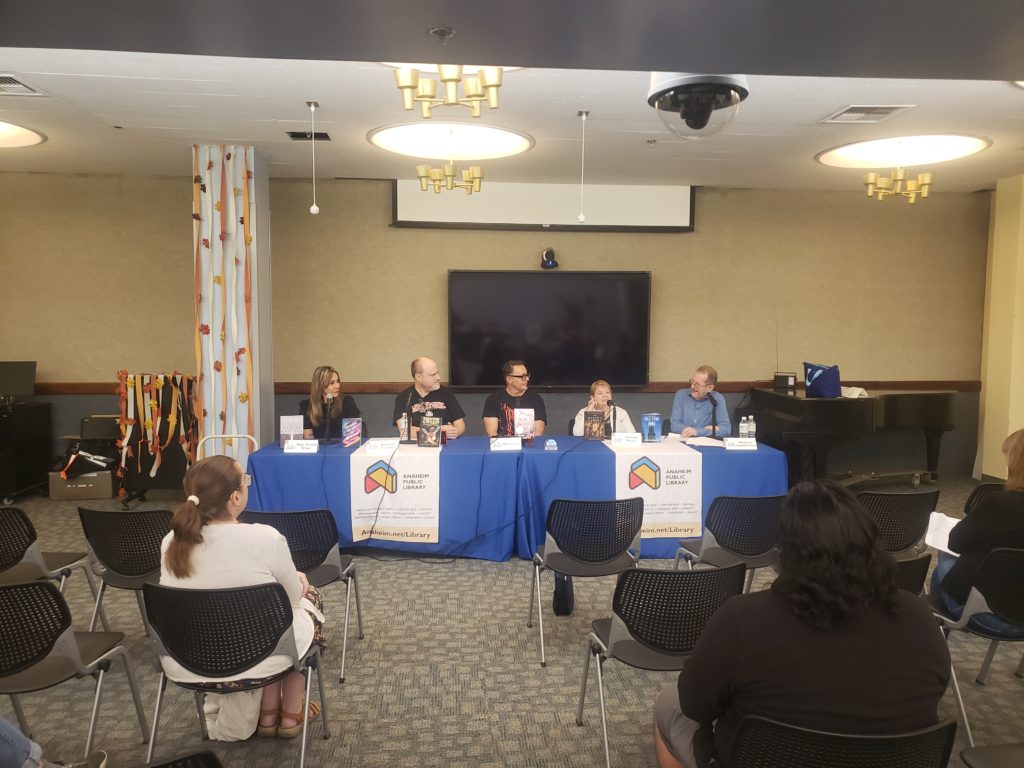 At noon I was on a panel, "Crafted Words: Mastering the Writer's Toolbox," where we shared an insightful discussion on various tools available to writers. From mental fortitude to the latest software, we covered a gamut that I believe the audience found valuable. Max Evans's use of "flow state" as a measure of a successful writing day was particularly thought-provoking, suggesting that the qualitative experience of writing can be just as important as quantitative goals.
Book Signing Time
Next came my book signing time, which stretched from 1:330 to 3:00. I signed just one book, Bodacious Creed: a Steampunk Zombie Western, but that's seemed about average for the day. I had a nice conversation with fellow authors Barbara Pronin and Wendy Van Camp, the latter of whom orchestrated the entire event with a finesse reminiscent of a seasoned con organizer. I extend my deepest gratitude to Wendy for inviting me to participate in such a well-executed day.
Vendors
I spent the final hour visiting the vendor tables upstairs and networking, exchanging business cards and bookmarks, and buying a couple of books. For emerging authors looking to build their networks, my advice is to be proactive yet personal; collect contacts at the event, and more importantly, engage with them afterward through thoughtful follow-ups.
In terms of my personal writing journey, I'm eager to share that I gained a lead on a native French-speaking editor for translating my series, The Adventures of Bodacious Creed, into French. With my academic background in language studies, this is an exciting step toward making my work accessible to a wider audience.
I also added two notable books works to my collection: Golden Boxty in the Frypan by Pat Spencer and Short Barrel Fiction by Bill Wilbur. Both works struck a chord with me, resonating with my interests in historical narratives and the Western genre, respectively.
Final Thoughts
Today was all about celebrating independent and small-press books and meeting new contacts, possibly new friends. Events like these are crucial for the indie writing community to thrive and evolve.
I am already looking forward to the next one.
"Creativity is a combination of discipline and childlike spirit." ~ Robert Greene